Boundless: The Campaign for OLP is helping us realize our Strategic Plan and Master Site Plan to create a campus for the next generation of OLP students while actively preserving our historical architecture. The capital projects have been more than 15 years in the making, as OLP secured a Conditional Use Permit (CUP) and underwent an extensive strategic planning process led by a robust community of staff and volunteers. The campaign signifies the critical step that will bring to fruition the careful and deliberate planning and vision of leaders, board members, parents, and faculty.
As we embark on the most ambitious fundraising effort in our school's history and a true transformation of our campus, we move forward with purpose and a steadfast commitment to providing the best possible education for our students. Guided by our Catholic faith and the charism of the Sisters of St. Joseph of Carondelet, our focus on forming visionary, faith-filled women has not wavered. Today, we have an extraordinary opportunity to make a lasting difference in the lives of our students for decades to come.
Boundless Progress:
After enduring a pause from COVID-19 and navigating how the pandemic has changed the City of San Diego's building workflow processes, we have broke ground on Boundless Phase 2!
Boundless Phase 2 is the development of the lot to the west of Qualiato and Shiley Hall. When this project is completed, in 2023, we will have a beautiful new 20,000 square foot Media and Performing Arts building.
If you have any questions or concerns about construction during Boundless, please feel free to contact our Director of Facilities Alonso Hurtado [email protected]
---
Introduction to Boundless


Boundless Campaign Leadership
Paola Avila Gorostiza '93
Rose Avila '62
Ana Bernal '97
Carla (Da Luz) Boren '87
Francesca Castagnola
Mike Coughlin
Damian McKinney
Ann Navarra '63
Chinedu Odu '93
Coreen Petti
José Luis Pérez Rocha
Peter Dennehy
Malia Pfister '87
Mary Caratan Sloper '58
Linda (Caballero) Sotelo '84
Anne-Marie Tubao
Joel Tubao
Annie Strazzeri
---
Capital Campaign Boundless Ambassadors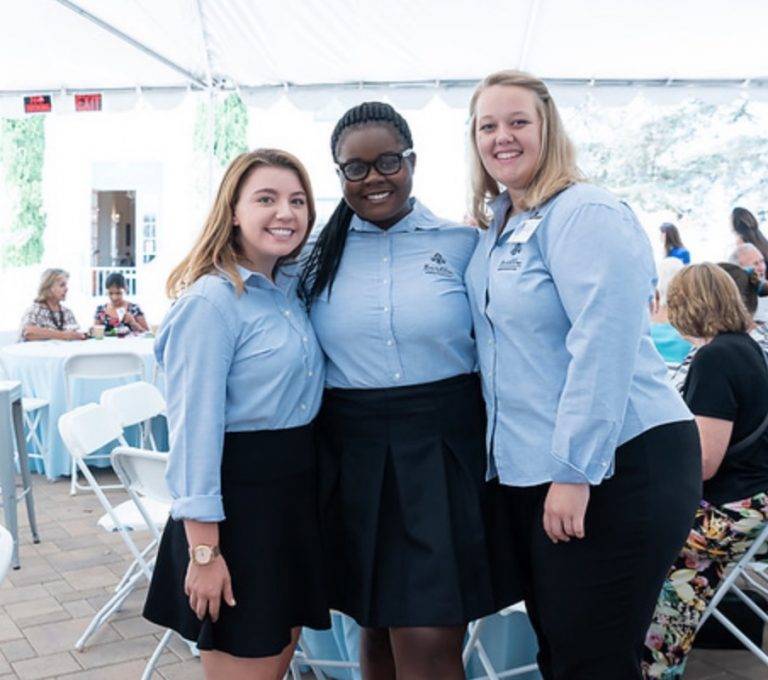 OLP Student Boundless Ambassadors served as spokespeople for the Boundless campaign. In this leadership position, our Ambassadors were able to speak eloquently and knowledgeably about the project and what this means for the OLP community. We remain grateful to these stellar student partners.