Technology is inescapable. It's all around us. And it's always changing. It's critical for students to learn the technology of today, while also being prepared for that of tomorrow. At OLP, technology is integrated into the classroom experience—providing students the ability to learn technology firsthand in a tech-equipped learning environment.
All OLP students are given a Gmail account to access the many powerful tools Google has to offer.
OLP requires that all students have access to the tools of the 21st century via a mobile device. To support teachers with appropriate and ongoing instructional strategies and professional development, OLP is partnering with the Mobile Technology Learning Center of USD's School of Leadership and Education Sciences. With respect to OLP's mission and the economic diversity of our families, OLP is not mandating the specific device each student uses, but rather, has adopted a BYOD policy.
This policy and practice guides the use of interactive instruction and learning that connects our students more meaningfully to the world outside, and, just as effectively, the world outside to the classroom.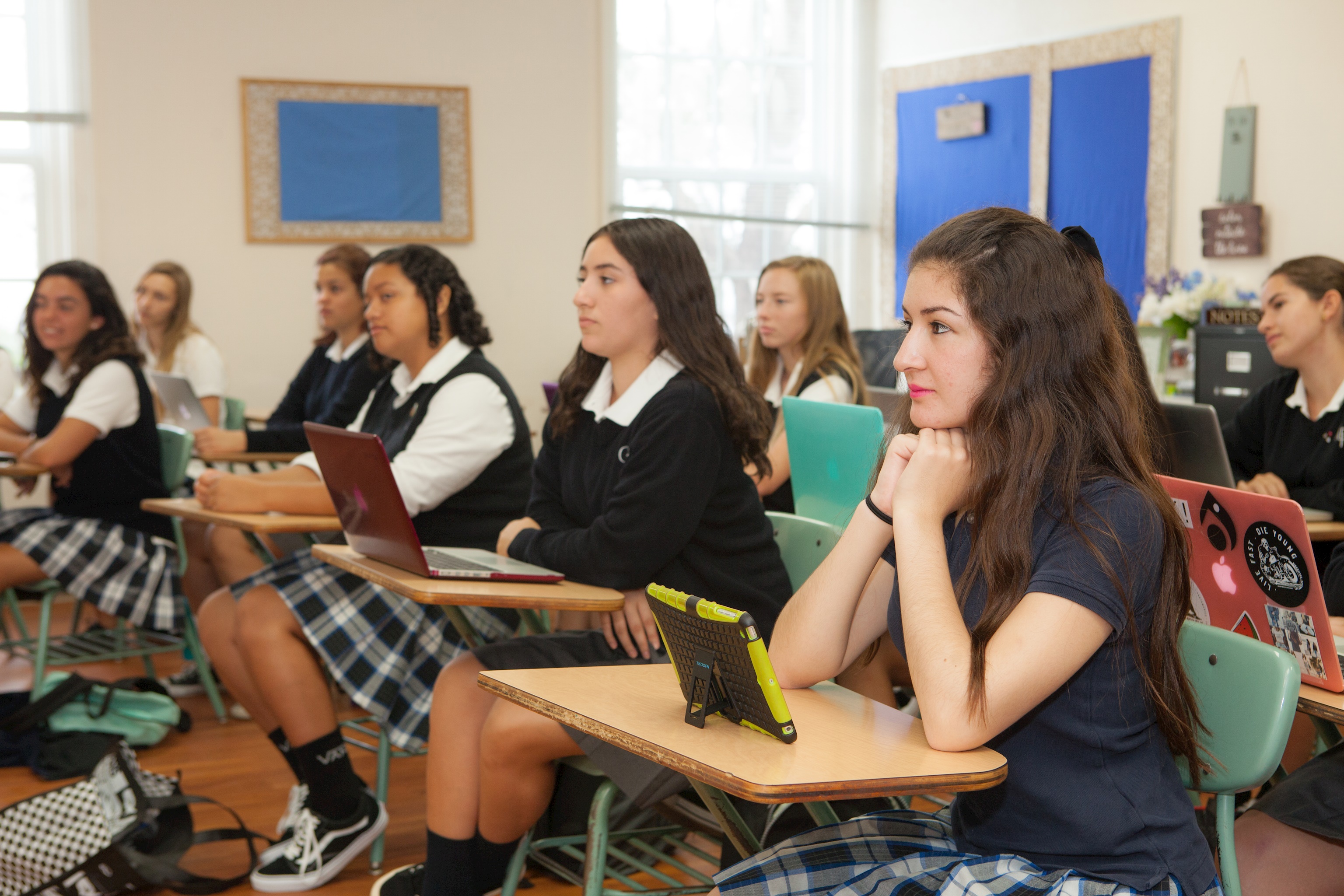 Families purchase textbooks directly from our online database. OLP has partnered with ESCO in the acquisition and distribution of textbooks. We believe that this will allow our families more options insofar as how students access their course text materials, and it provides greater economic options for families.
BYOD Minimum Requirements 
Laptop Specifications (Mac/Windows/ChromeBook)
Screen Size
11 inches
Wi-Fi
802.11 a/b/g/n
Battery Life
4 hours
System Age
Younger than four years