The sky's the limit this year for our OLP students and we want them to know that as Pilots, anything is possible. Our 8th annual fall fundraising campaign, All in For OLP, will take place through the month of September.
All in For OLP supports the Carondelet Annual Fund which bolsters our greatest areas of immediate need including academics, athletics, co-curricular activities and technology. With donations from this year's All in for OLP campaign, you are enabling her to be "all of which woman is capable."
Our goal this year, as it has been every year, is to have all members of our school community contribute in any way they can. No gift amount is too small, every gift matters. Your annual gift truly has an impact on our students and sustains OLP for future generations to come!
To give now to All in For OLP, please click the button at the top of this page that best describes your relationship to OLP. If you have any questions, please review the FAQ pages or reach out to [email protected].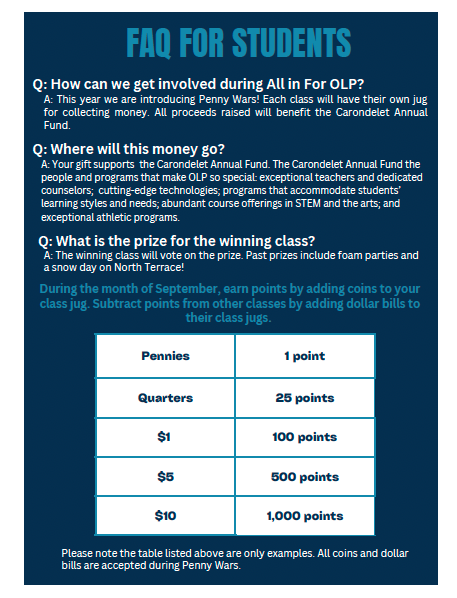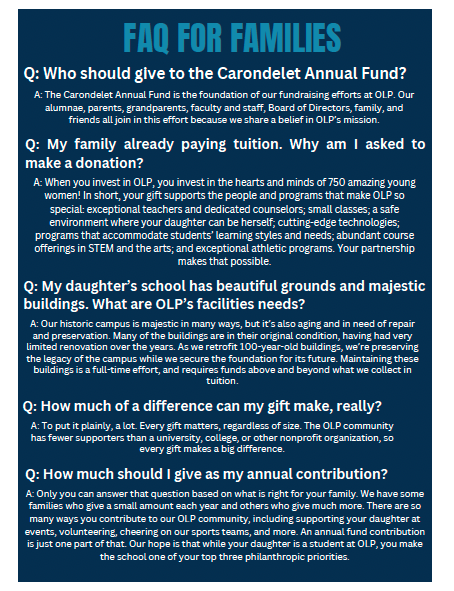 Thank you for your support of OLP!